Nature's elements begin their attack as soon as your vehicle rolls off the assembly line. Road salt, acid rain and salt water air all work to shorten the life of your vehicle, corroding the body, weakening the structure and deteriorating the appearance. The result is drastically reduced trade-in or re-sale value.
Most manufacturers offer some type of rust warranty, but these cover perforation only (i.e. a hole). EC Rust Protection with SR protects your vehicle from rust caused by salt penetration, paint bubbling, broken seam sealer on doors, hood and trunk, and stone chips, in addition to rust perforation, guaranteed! If you choose our MR-15 Electronic Corrosion System, the entire body of your vehicle is protected.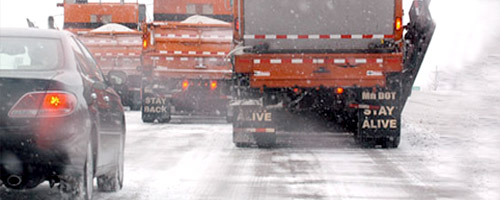 Coating Rust Protection
Utilizing a high-pressure spray system, your Certified Elite Choice Technician will apply a two product system. The upper body of your vehicle will receive a Proprietary Rust Inhibitor which creeps into all the seams, crevices and welds, creating a sealed barrier against corrosion. The underbody is protected by an extremely durable Sound Shield Composite specifically designed to withstand the punishing effects of road abrasion while noticeably reducing road noise due to its sound deadening qualities.
Enviro Friendly Electronic Rust Protection
The Elite Choice MR-15 electronic corrosion system, which far exceeds the limitations of Cathodic Protection systems. MR 15 test results have been recognized by both The Industry of Canada and The National Institute Of Technical Standards. TO FIND OUT MORE.